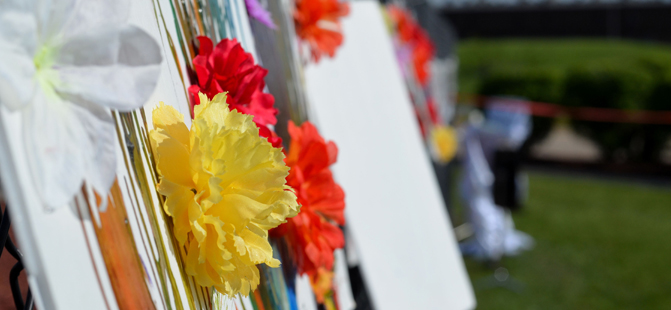 2020 General Operating Grants:

General Operating grant awards are made to provide one time supplemental funding to a qualified agency that has demonstrated a budget shortfall. Funds are restricted to operating expenses outside of salaries and must be used for designated purposes as detailed in the grant application.
Applications available on-line beginning August 5, 2019.
Applications are due August 26, 2019 – APPLICATIONS ARE NOW CLOSED
An application received after the deadline will be ineligible for funding.
Award announcements will be released late October 2019.
APPLICATION INFORMATION
Maximum grant request: $15,000.00.
If awarded all funds must be used between: January 1st – August 31st. All expenditures must be supported by financial documentation. Any funds expended after August 31st will not be reimbursed.
Maximum of one submission per 501 (c) (3).
Municipalities or governmental taxing bodies are not eligible to apply.

Eligibility Requirements
A recognized 501 (c)(3) agency in good standing with the IRS and registered in the state of Indiana.
In good standing with the Foundations of East Chicago.
Applications not meeting all of the above-listed criteria are automatically denied.

General Information
If your organization operates out of a "Home Office" (i.e. a structure that also houses a private residence) you cannot request funding for the following items:
Rental expenses
Utility costs
Capital improvements to your office space
Computers, office equipment or furniture that is kept within a home office.
Administrative and staff salaries
Paid Volunteers
Budget items may include the following:
Capital improvements (roofing, furnace, air, building repairs –restricted to organizations located in East Chicago and ONLY if organization owns the building)
Office Expenses (i.e. Supplies, equipment)
Accounting expenses
License Fees
Maintenance and repairs (i.e. snow removal, trash removal, janitorial service, pest control, and lawn care) (restricted to organizations located in East Chicago)
Advertising
Attorney/legal fees
Utilities and Insurance
Rent/mortgage payments (restricted to organizations located in East Chicago)
Conference expenses
Note: Other funding restrictions may apply. Please contact the office for more information at (219) 392-4225.
The following organizations were awarded General Operating grants for 2019.
Ancilla Systems, Inc., – The Nazareth Home
Carmelite Sisters of the Divine Heart of Jesus
Catholic Charities of the Diocese of Gary, Inc.
Communities in Schools of East Chicago, Inc.
Compassion in Action, Inc.
Concerned Calumet Citizens Committee
East Chicago Little League
East Chicago Urban Enterprise Association
Fair Haven
First Baptist Church, Inc.
God's Mighty Men, Inc.
Grace Beyond Borders
Grace Missionary Baptist Church of East Chicago, Inc.
Greater Destiny Bible Church
Greater First Baptist Church of East Chicago
Healthy East Chicago, Inc.
Holy Trinity Croatian Church
Iglesia Cristiana Pentecostes, Inc.
Iglesia De Dios Pentecostal Movimiento International
Indiana Dunes Environmental Learning Center, Inc.
International Institute of Northwest Indiana, Inc.
JE Wade Ministries
Meals on Wheels of Northwest Indiana, Inc.
Mental Health America of Lake County, Inc.
Ministerio Torre Fuerte, Inc.
Mission of Jesus Christ Non-Denominational Church
New Horizons Child Care Ministry, Inc.
New Second Baptist Church, Inc.
Our Lady of Guadalupe Church
Robertson Child Development Center, Inc.
St. Mary Church
St. Nicholas Romanian Catholic Church
St. Patrick Catholic Church
St. Stanislaus Church
St. Stanislaus School
Teens in Action, Inc.
The Salvation Army
St. John AME Church
Top 20, Inc.
We Care From the Heart, Inc.
Witnessing Community Development Corporation
Subscribe to Our E-Newsletter
Latest Video
Latest News
Alexis Jimenez
Receiving a college education gives someone more options and the opportunity to explore what they want to do in life. For one Foundations of East Chicago (FEC) scholarship recipient, it [...]