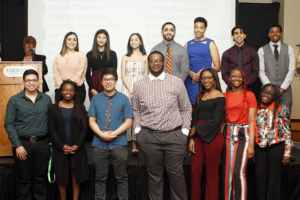 Scholarship, College, and Resource Fair
The Foundations of East Chicago's 4th Annual Scholarship, College, and Career Resource Fair will take place in Spring 2020 in the EC Central High School Gymnasium. Please check back with us in the Fall for an exact date.
If interested in participating as a vendor please email Tereka Boone at tboone@foundationsec.org.
Subscribe to Our E-Newsletter
Latest Video
Latest News
Alexis Jimenez
Receiving a college education gives someone more options and the opportunity to explore what they want to do in life. For one Foundations of East Chicago (FEC) scholarship recipient, it [...]