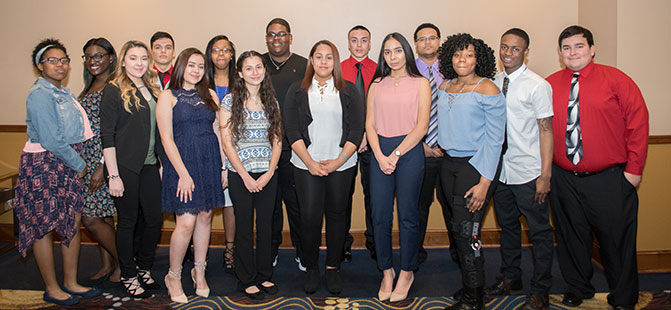 Scholarship, College, and Resource Fair
The Foundations of East Chicago's 3rd Annual Scholarship, College, and Career Resource Fair will take place Friday, February 1, 2019 in the EC Central High School Gymnasium.
If interested in participating as a vendor please email Alexis Jimenez at ajimenez@foundationsec.org or Tereka Boone at tboone@foundationsec.org.
Visit this page in the Winter to register for the event!
Subscribe to Our E-Newsletter
Latest Video
Latest News
Alexis Jimenez
Foundations of East Chicago (FEC) just wrapped up the 2019 scholarship round, awarding 100 students from East Chicago over 2 million dollars! FEC continues to award [...]