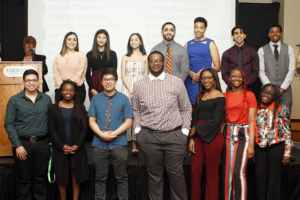 Scholarship, College, and Resource Fair
Due to the rapidly changing situation with COVID-19, our annual Scholarship, College and Career Fair has been postponed until the Fall of 2021. We will advise you of the new date as soon as it is confirmed.
If you have any questions, please email Tereka Boone at tboone@foundationsec.org.
Subscribe to Our E-Newsletter
Latest Video
Latest News
Alexis Jimenez
As summer comes to an end and the air is starting to feel crisp, fall is upon us. Every fall, millions of high school seniors are applying for colleges, scholarships, and planning for their life [...]