The Foundations of East Chicago (FEC) offers community organizations the opportunity to apply for two different types of grants each year: Program Grants and Sustaining Grants. The Sustaining Grants are issued to organizations that need help funding every day operating expenses, while the Program Grants are to be used for a specific organizational program outlined in the grant application. These programs must align with the FEC pillars and serve the people of the East Chicago community.
One program that received an FEC grant last year was the Junior Staff Development and Career Preparation Program at the Boys and Girls Clubs of Northwest Indiana East Chicago Katherine House Club. This program gives East Chicago youth, ages 13 – 18, the opportunity to experience what having a career in youth or human services might be like. The program requirements include participation in career development activities, discovery of the importance of community service, the building of customer service skills, and the completion of a Club apprenticeship.
Junior Staff in the program must also maintain a 2.5 GPA in school, complete the Boys and Girls Clubs of America curriculum, and have recorded 60 hours of volunteer work within the Club and community.
The goals of the Club are to give students career preparation experiences that they can take with them into their futures and use on college applications and in the workplace, grow the next generation of Club staff and human service professionals, and to encourage youth to get active in their community.
During and upon completion of the program, Junior Staff work with younger Club members in their daily programs. They not only provide one-on-one assistance, but also lead some group activities. This helps the Junior Staffers to build relationships with others in the community and to get an idea of what a career in the area of human services would be like.
The Boys and Girls Clubs of NWI offer other educational and career exploration programs for their youth as well as teenaged members that include:
-Mitch's Kids
-Club Tech
-Making the Grade
To learn more about what the East Chicago Katherine House Club has to offer city youth, visit www.FoundationsEC.org or follow @FoundationsEC on Facebook and Twitter.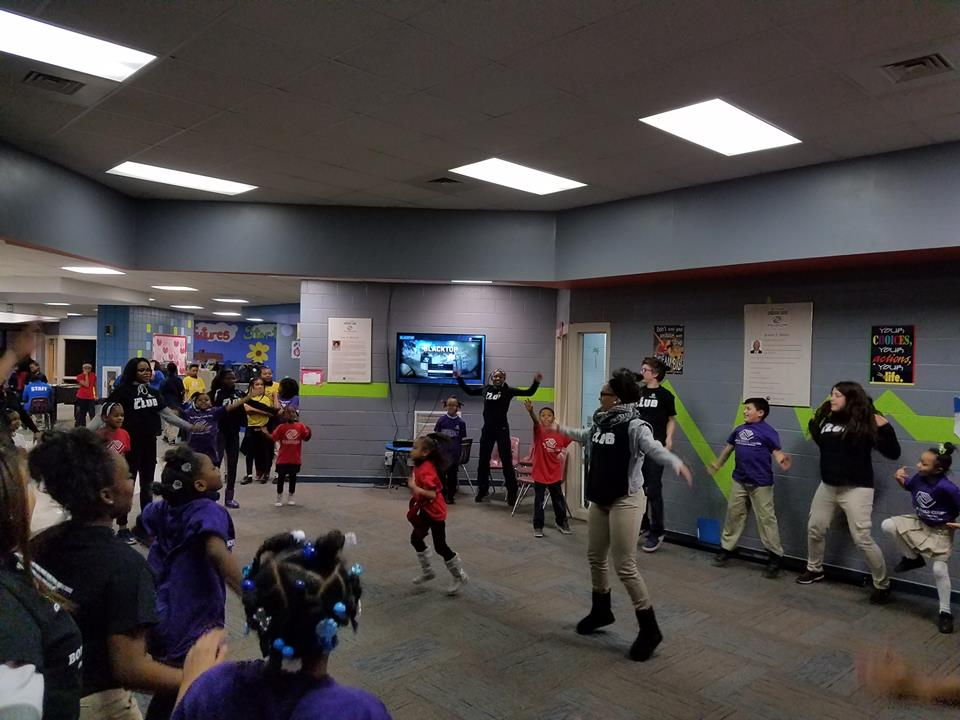 Photo taken from Boys and Girls Clubs of Northwest Indiana Facebook page