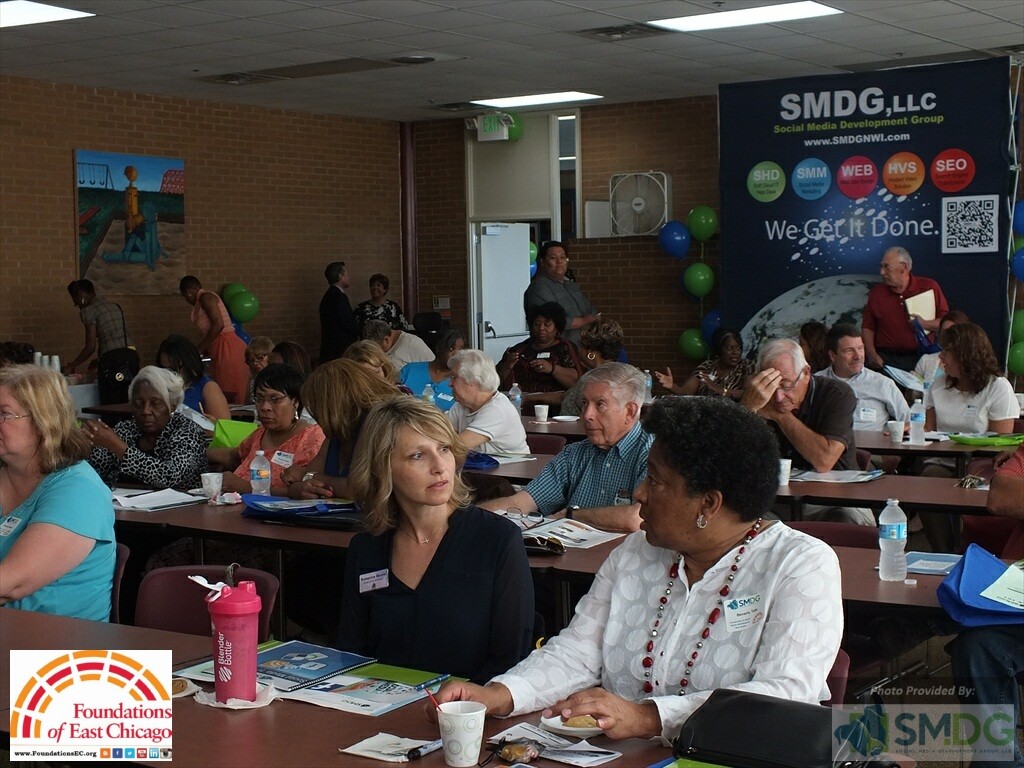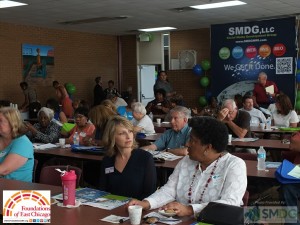 With social media only gaining in prevalence and popularity, many organizations are turning to these channels as a way of communicating with their audiences. Last week, Foundations of East Chicago and SMDG, LLC held a "Social Media 101 for Non-Profits" class at Ivy Tech – East Chicago campus as a way of educating local organizations on how they can market their businesses in today's world.
There were 41 representatives from local non-profit organizations in attendance for the four-hour event. Many of these organizations were FEC grantees and all attended free of charge.
"FEC is excited to see so many local non-profits taking advantage of the social media training opportunity," said FEC Office Administration Director Rosa Pena. "The hope is to continue offering similar training opportunities to local non-profits as part of FEC's capacity building initiative."
SMDG, LLC, a social media development and marketing company in Northwest Indiana, presented at the event. The speakers taught attendees about the differences between traditional media marketing and social media marketing and how some social media best practices could be adapted for and applied to non-profit organizations.
"The material was very, very good," said attendee Marilyn Johnson.
The presentation was designed to be a crash course in some of the basics of utilizing social media channels for business. SMDG partners with Ivy Tech Community College to offer full, three-week courses on the subject at campuses across NWI. As a way of helping to improve business practices of their grantees, FEC offered to cover half of the price of enrollment for the full course for all representatives in attendance for Monday's free event.
"For a 101, this was perfect," said one anonymous attendee.
After the presentation, attendees were invited to stay for a raffle that included prizes such as tickets to RailCats games and SMDG t-shirts. There were also refreshments served during a small SMDG expo that included free individual consultations and assistance with discounted course enrollment.
Anyone interested in learning more about the full "Introduction to Social Media Engagement for Business" courses offered at the Ivy Tech campuses can visit www.smdgnwi.com/ivytech.