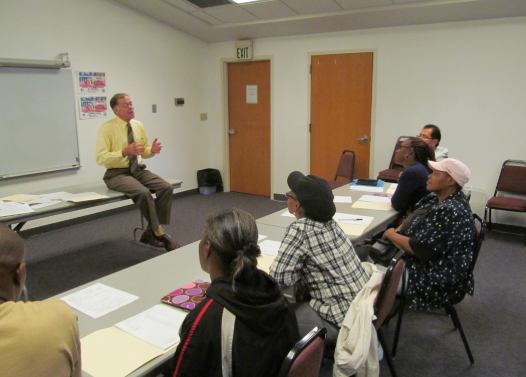 The Catholic Charities of the Diocese of Gary understands the difficulties of some East Chicago families to pay their rent or mortgage.
That is why Catholic Charities applied for a program grant from Foundations of East Chicago (FEC). With the funds granted from FEC, Catholic Charities can assist East Chicago individuals and families in need.
The program provides emergency rental/mortgage payments for up to three months past due. They hope to prevent children from experiencing the stress of going from one school to another. However, in order to receive assistance, all recipients must qualify financially and attend a mandatory "Self-Sufficiency Workshop." Participants are educated on Indiana's laws for landlords and tenants, the economies of owning vs. renting, how to create a strategic financial plan and how to budget their income, to name a few topics.
All clients must meet certain criteria to qualify for financial assistance. Proof of residency in East Chicago is required, showing they are falling within 200% of the poverty line, a valid Indiana photo ID, an eviction notice, letter of warning or default mortgage letter, a copy of the current lease or mortgage papers, income verification and proof of benefits for all household members 18 and older, documentation that the client was denied or approved for rental/mortgage assistance, last paid rental receipt, and proof of children living in the home (such as a report card of letter from the school).
More information on the Catholic Charities of the Diocese of Gary can be found at foundationsec.org.