It is getting more and more difficult, not only to attend college, but to graduate. Tuition and other fees are so expensive that, if a student can pull funding together, they must often take only one or two classes a semester, making it nearly impossible to graduate in less than five years. However, there are programs that are making a difference and helping to prepare students for many challenges they can expect to face in college.
Charting for Success, a program of Communities in Schools of Lake County, offers many services to East Chicago students who plan on attending a college or university after high school. Students have the opportunity to choose which services will be most impactful for them. They also get connected to peers, tutors, mentors, and universities through the program. Some of the Charting for Success offerings that benefit East Chicago students are:
-Coaching and Guidance: Students are given weekly lessons on subjects in which they will need to be proficient to be successful in college. Their progress on these lessons is monitored by  Communities in Schools of Lake County staff, with whom the students meet regularly.
-Academic Support: Students who wish to participate in Charting for Success but do not have the required grades are encouraged to join the Youth PLUS tutoring program. This program is  held during the school year as well as the summer to help students get caught up academically.
-Advising/Counseling: This service provides Charting for Success students with college advising, college entrance test preparation, college application planning, financial aid workshops,  access to summer internships, and college visits.
-Career Exploration: This offers students the opportunity to hear from professionals working in a variety of fields. Communities in Schools staff also hold resume and networking workshops  to help students prepare for the business world. All of these offerings also help students to connect the idea of making a decent living to holding a college degree.
-Community Service: Community service opportunities are presented to Charting for Success students, not only as a way to show the value of helping others, but also to give the students  some experience with volunteer work that can be listed on future resumes and applications.
-Family Engagement: Parent kick-off events and workshops help to keep parents involved in their children's college experience. Often times, students need their parents' financial  information when applying for loans and scholarships. These events help to increase parental knowledge of these processes so families are better able to support their students.
Interested in getting you are your child involved with Charting for Success? Learn more at www.FoundationsEC.org.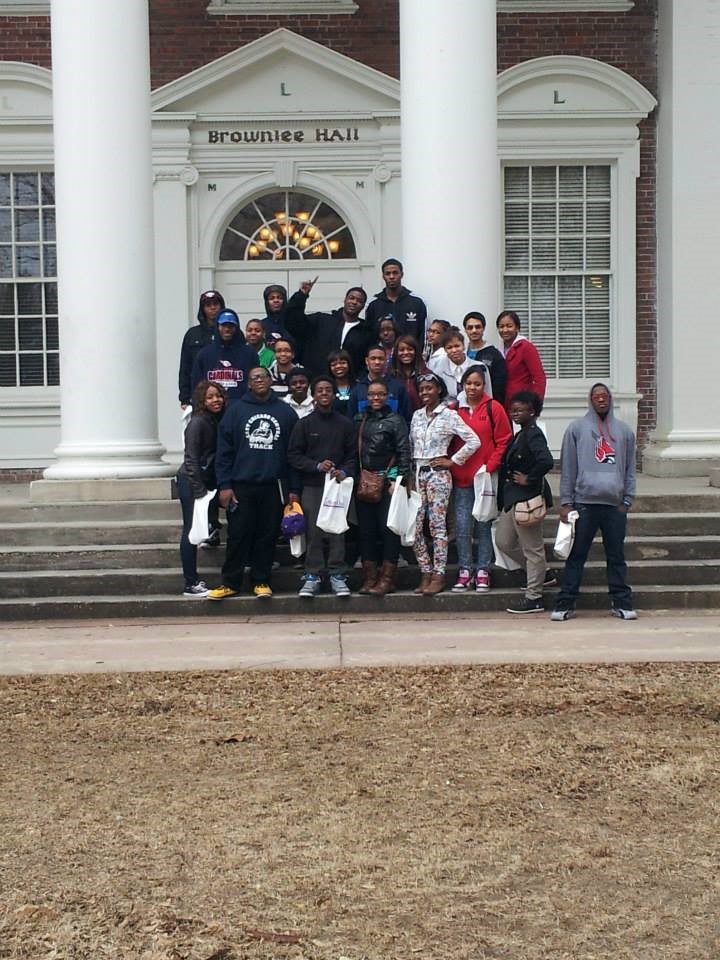 Photo taken from Communities in Schools – Lake County Facebook page