One of the major priorities of the Foundations of East Chicago (FEC) is education. FEC is proud of the many students it helps financially get through college, however, FEC also understands that in order to get more students from the East Chicago community into college, they have to start from the formative years. Over the years, many studies have been conducted on the benefits of education in children under the age of five. More and more, studies are showing that preschool programs not only produce great benefits in kids' lives but in their later years as well. A study conducted by the National Center for Education showed that children who attend preschool are more likely to finish high school, stay out of illega l activity and pursue higher education.
That is why FEC partnered with Mental Health America of Lake County and their Ready to Soar program. Ready to Soar is a school readiness and transition program for incoming kindergarten children, their parents and their schools as they prepare together to enter kindergarten in the fall with the academic skills needed to succeed. Services are free of charge and include screenings, sharing results, and providing strategies through individualized parent consultations and workshops.
The project is based on the following principles: 1.) Engaging parents early is critical, 2.) Transition to Kindergarten programming increases later student success, and 3.) collaboration between schools, early learning professionals, and parents ensures stronger outcomes for our youngest citizens. FEC believes that the earlier children can get exposed to educational programs, the better! The Ready to Soar Program fills a need that the East Chicago community had and FEC is excited to continue supporting them.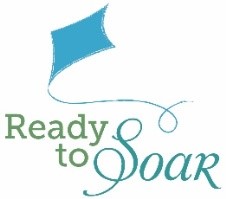 ATTENTION PARENTS WITH PRESCHOOLERS
HELP YOUR CHILD GET READY TO SOAR!
SUPPORT FOR PARENTS OF THE 2019/2020 KINDERGARTEN CLASS
Carrie Gosch Early Learning Center Kindergarten Readiness Workshops:
CALL 228-2572 TO HOLD YOUR SPOT
9:15 – 10:15 a.m. (Thursdays) | March 14th & 21st | April 4th, 11th, 18th & 25th | May 2nd & 9th
Project Purpose: Achieve school readiness for preschoolers, their parents, and their school as they prepare together to enter kindergarten in the fall of 2019.
Questions: Contact your Parent Liaison – Josephine Herrera at 391-4172 Or Michelle Smith at (219) 228-2572
SUMMARY OF FREE SERVICES OFFERED THROUGH READY TO SOAR EAST CHICAGO:
STEP 1: Assessment of Learning: Standardized tools are used to assess development in language, motor, cognitive, social-emotional and emergent literacy. Screenings take approximately 30 minutes dependent on the child's ability and cooperation level and can be administered in Spanish if needed. Results of the screening will be mailed to the parent and the school principal within two weeks. Results also inform the teachers and help schools balance classroom assignments. Screenings can be completed by appointment.
Individualized Consultation Visits: Children who are identified with a potential concern in one or more areas will receive a personal phone call and letter inviting the parent to schedule a one-on-one consultation/planning session and two additional consultation visits with the option of meeting in their home or the school setting. Sessions will include review of the readiness standards, creating an individualized learning plan for the student, and providing research based strategies and activities to promote development in areas of need.
Academy Workshops: All parents will be invited to attend eight 60 minute workshops offered monthly March through May. Parents and their children will engage in kindergarten readiness activities. Children will have breakfast before the end of the workshop. Guest speakers such as PTO, the School Nurse, Principal and Nutritionist from the school will be invited to provide a brief orientation.
· FREE BOOK and Snack GIVEN AT EACH Workshop!

· ATTEND AT LEAST 5 WORKSHOPS TO RECEIVE A FREE BACKPACK WITH SCHOOL SUPPLIES!
Call 219-228-2572 for more information.