Although 2020 has forced most of us to change the way we run our daily lives,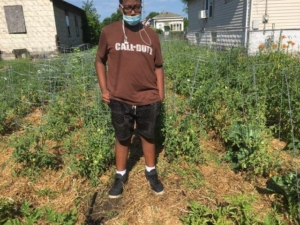 our great grantees have adjusted and put their program grant funds to good use! Program Grants are annual grants that are directed to support specific programs that meet FEC priorities. Programs must have a definitive plan with measurable outcomes and must have an operational plan that demonstrates potential for success.
This year, Mission of Jesus Christ Non-Denominational Church received a program grant for their Alternatives program. The goal of Alternatives is to provide an array of opportunities for children and young adults designed to enhance their overall educational and emotional growth. This is achieved through a variety of educational experiences, cultural experiences, vocational experiences, and therapeutic experiences. These experiences will contribute to an increase in ability to be successful within the regular school curriculum, standardized testing, and in the transition into adulthood and post- secondary education.
One of the components of Alternatives is for the youth to help with the garden. The garden, is where young adults and teens get to plan and implement a garden and then donate their produce to the Food Bank of NWI. Planting a garden and then donating the produce is a great educational tool for the youth involved. This year, a combination of rain, sunny days, and love brought great results! Take a look!