We Care from the Heart is a nonprofit organization with locations in East Chicago and Hammond. The organization works with several other local and government programs to ensure the health and safety of local senior citizens, disabled, homeless and displaced individuals. These programs and services help to improve the quality of life for East Chicago residents. Check out the list below to see the services that We Care from the Heart is providing in the East Chicago community.
-Senior citizen outreach
-Case management
-Respite care
-Health enhancement
-Homecare/companion care
-Medical benefits application and qualification assistance
-crisis intervention
-Adult day care/Adult foster placement
-Counseling
-Hospital liaison
-Home de-cluttering
-Clothing donation
-Housing assistance
-In-home assessments
-Homeless mobile outreach
-Training for caregivers
-Tax preparation
-Recreational and social activities for senior and disabled community
-Monitoring and reporting of elder abuse
-Vocational rehabilitation
-College internship program
-Community adoption program
-Medicaid qualification program
-Homeless prevention and compliance
To learn more about We Care from the Heart and other organizations that benefit the East Chicago community, visit www.FoundationsEC.org.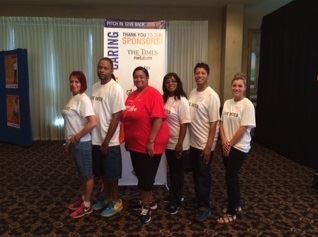 Photo taken from We Care from the Heart Facebook page.