Grace Beyond Borders NWI is a nonprofit organization that works to help the homeless population in East Chicago. They have identified joblessness, poverty and addiction as causes of homelessness in the community and have instituted programs and practices to help combat them.
One of the most important steps in Grace Beyond Borders' mission to ending homelessness in East Chicago is the process of weekly street outreach. Volunteers with the organization go out to the streets to spread the word about their resources for the homeless population. Many of those who need the most help are too nervous or ashamed to go looking for it. Volunteers coming to the individual helps in increasing their confidence.
Grace Beyond Border also offers addiction recovery classes. Many homeless addicts want to get help because, oftentimes, their addictions are what put them out on the streets. However, some do not have insurance and do not know what resources are available. Grace Beyond Borders hosts informational sessions, sets individuals up with case managers and helps them get into residential recovery centers.
The organization helps to create a sense of community and safety with their breakfast forums. The forums give homeless citizens the opportunity to sit down and have a meal with others who understand their struggles.
In addition to these services, Grace Beyond Borders provides those in need with transportation, meals, clothing, emergency shelter and connect with immigration, medical services and social services support.
Since its inception, Grace Beyond Border NWI has been partnering with other organizations in the community to provide the greatest care and best possible resources to the city's homeless. This has included an ongoing partnership with Foundations of East Chicago (FEC) which has helped to fund several Grace Beyond Borders programs through grants.
To learn more about Grace Beyond Borders and other organizations that help the community of East Chicago, sign up for the FEC e-newsletter or visit www.FoundationsEC.org.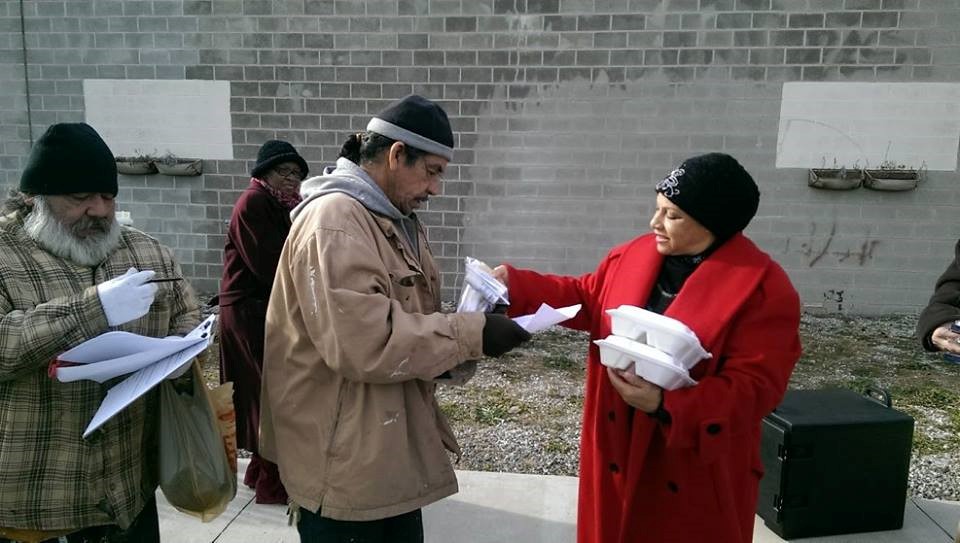 Photo taken from the Grace Beyond Borders Facebook page