Homelessness is a problem everywhere, especially during the winter months. East Chicago is no different. Grace Beyond Borders NWI is a nonprofit organization that reaches out to the homeless population in Northwest Indiana to provide assistance. Their program A Hand Up, Not a Handout takes this mission one step further.
Last year, Grace Beyond Borders NWI collected data from the East Chicago homeless population and found that 68% of those who participated in the data collection admitted to being addicted to drugs or alcohol. This shows that addiction and homelessness are positively correlated. A Hand Up, Not a Handout works to address this problem in East Chicago. This program not only provides assistance when it comes to housing, but also treatment for addiction.
To accomplish this, Grace Beyond Borders teams up with local case managers and drug rehabilitation facilities across the region. Providing each individual with a case manager helps to ensure that they successfully complete their rehab program. Grace Beyond Borders also provides transportation to these facilities and to other appointments.
Additionally, the program offers seminars and workshops to help teach individuals life skills and mental health practices that they may have missed out on. Food and clothing are also distributed to participants to ensure their wellbeing.
Last year, A Hand Up, Not a Handout was able to place 250 homeless addicts from East Chicago into residential drug treatment facilities. It is this success that prompted the Foundations of East Chicago (FEC) to support the program with a grant for another year.
To learn more about Grace Beyond Borders and other organizations that help East Chicagoans in need, sign up for the FEC e-newsletter or visit www.FoundationsEC.org.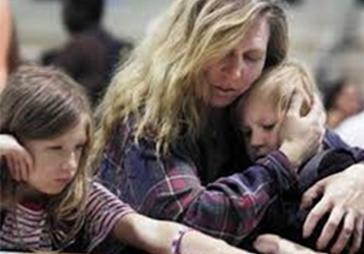 Photo taken from www.gracebeyondborders.org