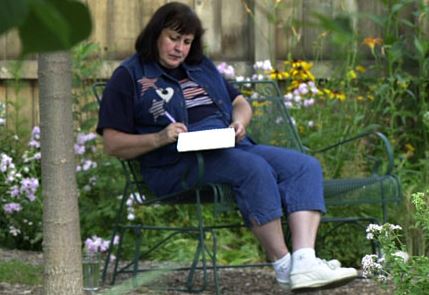 The Bethany Retreat House serves as a quiet place in the midst of demanding lives where people can find both space and resources for prayer and reflection. Rooted in the mission of Jesus Christ and the tradition of Blessed Catherine Kasper, Bethany is dedicated to help individuals nurture their inner life and respond to the God who dwells within.  Bethany impacts the community by helping people find their own peaceful center so that they can be a person of peace and love in their dealings with others.
FEC invested in this program through various technology grants, through periodic donations to its annual appeal and autumn fundraiser, and through paying $10,000 one year to partially fund the assistant to the director position.  By helping with significant technology costs, some newsletter publication expenses, and a partial salary for one year, FEC has enabled the Bethany Retreat House to meet its operating expenses and focus on offering one-on-one spiritual direction and offering quiet space into which to welcome guests.
The Bethany Retreat House also provides people resources such as a library of videos and books to help them connect spiritually, music for meditation and inspiration, and a book store for people who may want to take some resources home after their stay. The Bethany Retreat House also features a wonderful meditation garden as a resource for people to meet God in nature.
The Bethany Retreat House is about helping people find and develop inner peace and rest.  In a face-paced society, it is easy to forget that rest is an essential part of life.  It has an important function of keeping us grounded and connected to our purpose and to each other.
The Bethany Retreat House seeks to help people hungry for "more" in their lives; busy people; people in service or ministry roles; people interested in inner work; people interested in dream work.  A number of the people who come to Bethany are people involved in service to others. They are finding quiet space and resources for their own inner work, which empowers them to continue and deepen their lives of service.
Image Source: bethanyretreathouse.org