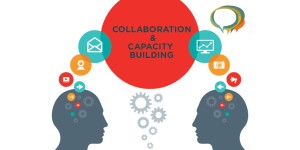 Last year in August 2014, the Foundations awarded contracts to Dillard Consulting, LLC and Indiana University Northwest to study a select group of Foundations of East Chicago's (FEC) funded nonprofit organizations.  Dillard Consulting, LLC focused on the expectations of the Foundations based on the strategic plan.  Value adds were examined from the Foundations and the providers perspective.  The IUN team, led by Dr. Atta Ceesay, designed and implemented a capacity building assessment.  The research team was able to consult the organizations in understanding and prioritizing their needs.  This also included the potential capacity gap – a need that must be addressed to ensure long-term sustainability.
Capacity building with reporting and measurement tools was identified as essential to organizations' growth and sustainable development.   The Foundations restructuring of its culture of philanthropy to be performance and outcome measureable, is a desired transition.  The Board realizes this is a culture change, not a strategy.  Though the Foundations is offering training to all providers, current and potential, a select group of non-profits were chosen to participate in this training initiative based on the funding areas, community engagement, and neighborhoods effected.
Indiana University Northwest took on the part of assessment.  Through the use of a survey tool CCAT, an electronic survey was provided to explore the organizational structure of the selected group of providers.  This tool allowed providers to select and report their views on areas of leadership, technology, organizational learning, and management.  The self-assessment was then calculated and evaluated.  Organizations were given individual profiles on the results of their survey, reviewing what strengths and challenges were recognized from their responses.  Recommendations were suggested for each provider based on the response results.  Sessions were held to distribute, discuss the purpose, and explain the comprehensive results.  This is an important factor for providers to begin to examine, based on their responses, an assessment of their organization's sustainability.
The two capacity building components led to common factors.  Both reports revealed like concerns on growth, resources, and challenges.  Major areas of value for the Foundations were the resources provided to providers. This included technical assistance, public relations, marketing, community outreach, public policy and leadership.  Providers identified reporting processes, data collection, and performance measurement as the top challenges.  Fund development and technology were the next highest areas of challenge.  The next topics of discussion lead to the core of the providers' organization.  The training being provided, by the Foundations of East Chicago to providers in 2015, is situated to assist providers in preparing their organizations to be strong sustainable partners in continuing to serve the neighborhoods of East Chicago.
The focus of training is to assist providers to develop, restructure or refine, at least one area identified in the recommendations provided by the CCAT survey results.  The objectives are to prepare providers to strengthen their organization, learn best practices in collaboration, and partner in fund development opportunities.
FEC is proud of the relationships developed with numerous providers.  It is important to recognize as changes occur, all parties are preparing for those changes.  The paradigm shift in philanthropy and advance planning will affect how successful we all are in managing business and services delivered throughout the community.  We strongly encourage providers pursuing future grant opportunities from FEC to take advantage of these and future training series.
To receive updates about how the Foundations of East Chicago is impacting the local community, find us on Facebook and follow us on Twitter.
Image source via connectededucators.org