Summer is fast approaching and everyone is looking forward to concerts, festivals and evenings out. For all of this summer fun, there is no need to look any further than East Chicago. The Salvation Army, East Chicago Corps has touted a very successful youth music program over the years. Students in this program often show off what they have learned at various concerts and events throughout the year.
The students at the School of Music practice a variety of instruments one to two days a week and perform in front of an audience at the worship service every Sunday. These students have the opportunity to take up the trumpet, piano, guitar and vocals.
The program started out very small in 2010. However, with funding from Foundations of East Chicago, the School of Music has been able to grow to what it is today.
The School of Music has a variety of scheduled events for people of all ages. One of these events is the Spring Concert. This concert is set to take place on June 2 at 6 pm. All of the students who have been working so hard in their weeknight classes will be performing. Admission to the event is free and gives people of the community a chance to come out and support one another.
On June 18 at 11 am, the Metropolitan Youth Band will be performing in another free concert for community members. This concert is also being hosted by Salvation Army, East Chicago Corps as a means of bringing more music to the area.
The Salvation Army will also be running a Vacation Bible School with an emphasis in music and sports for children aged six to twelve. The camp will run Monday through Friday from July 20 to August 31. The camp will be in session from 9 am to 2 pm. This will give very young children early and positive experiences in music and sports. All of these summer events will be held at the Salvation Army, East Chicago Corps.
The goal of the Salvation Army School of Music is to promote positivity within the community through various events such as these. They not only bring people together, but are also a lot of fun for anyone who attends. So mark your calendars for all of these upcoming activities to ensure an enjoyable, music-filled summer. Call the Salvation Army for more information at 219.398.2939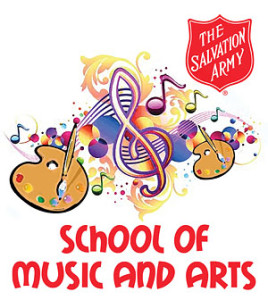 Image Source: csarmy.org