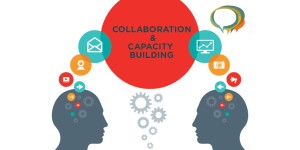 Last year in August 2014, Indiana University Northwest's research team was awarded a contract to study a select group of Foundations of East Chicago's funded non-profit organizations. The team, led by Dr. Atta Ceesay, designed and implemented a capacity building assessment. The research team was able to consult the organizations in understanding and prioritizing their needs. This also included the potential capacity gap – a need that must be addressed to ensure long-term sustainability.
FEC and the IUN researchers were able to provide technical assistance to these organizations in order to help them generate more efficient strategies for operation. The study also provides us with more knowledge about the capacity building ability of the community and insight for our funding strategies.
The study identified Four Lifecycle Stages of Capacity Building:
Impact Expansion: An organization's ability to lead, manage, discover, adapt, and fund activities that are embedded in both its mission and vision.
Infrastructure Development: An organization's ability to primarily lead, manage, explore, adapt, and fund the operation and infrastructure to take the core program to scale.
Core Program Development: An organization's ability to lead, manage, explore, adapt, and fund its own core programs.
Stagnation
Also identified were Four Core Areas of Capacity that organizations must focus on within each lifecycle:
Adaptive: An organization's ability to monitor, assess, respond to, and create external and internal changes.
Leadership: An organization's leader's ability to create and sustain the vision, inspire, model, prioritize, make decisions, provide directions, and innovate – all in an effort to achieve the organizational mission.
Management: An organization's ability to ensure the effective and efficient use of organizational resources.
Technology: An organization's ability to implement all of the key organizational and programmatic functions.
To receive updates about how the Foundations of East Chicago is impacting the local community, find us on Facebook and follow us on Twitter.
Image source via connectededucators.org