The Salvation Army, East Chicago Corps has collaborated with Foundations of East Chicago with the mission of helping those in the community.
Foundations of East Chicago helps other local organizations achieve their goals in the community by teaming up with them on many of their projects, but also by giving out grants to help these organizations with their funding.
The Salvation Army, East Chicago Corps has been putting these grants to good use. The organization not only carries out many of the charitable activities typical of Salvation Army branches nationwide, it has come up with many programs to uniquely benefit the people of East Chicago as well.
These programs include the Community Garden, a soul line dancing class and a youth music program. Programs such as these are designed to give members of the East Chicago community an opportunity to do something different as well as to promote positivity within the community.
The Community Garden allows those in East Chicago who would like to take up gardening but do not have the space at home to visit the garden at the community center. All of the produce grown in this garden is then used to serve people in the organization's Feeding Program once a month.
Activities like this not only allow the Salvation Army to help the people of East Chicago, they also give the people the opportunity to help each other. This goes a long way towards spreading positivity throughout the area.
One of the organization's most successful programs has been its School of Music. This music program is for young people in the area who would like to hone their current musical skills or learn a new hobby all together. The program has been in place since 2010 and has since then grown from having four students in one class to having over 20 students a week in five different classes. Some of the students who have come through the program have even received scholarships to continue their musical education.
The collaboration of the Salvation Army, East Chicago Corps and Foundations of East Chicago has already helped countless people in the community and continues to do so to this day. By working together, these organizations have been a shining example of the unity and positivity that they preach.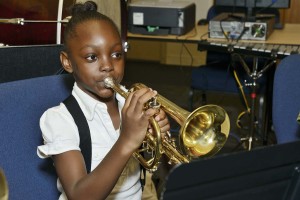 Image Source: http://www.salarmychicago.org