As the children took their seats in the Art Room of the old Carnegie Library on Grand Boulevard, they were greeted by a sign with the phrase, "Raise up Peace." On the tables were Kindness Journals for them to color, and Kindness Checklists for them to fill out.
These children are attending the Leon Kendrick Youth Voices United (LKYVU) after-school program, a $2 opportunity to practice the visual and performing arts while learning important personal skills, such as being kind and expressing yourself.
Introductions by each child included their name, age, school and one kind thing they did today. Ages present ranged from five to 12. The children then practiced how to sign "raise up peace" in American Sign Language and talked about how they can change their home, community and school life by choosing to be kind. Pencils and crayons swept back and forth in the hands of the young kids as they worked on their Kindness Journals and Checklists. One little girl was able to check off an item while filling in the blank: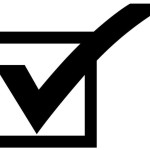 Offered my friend a pencil and some help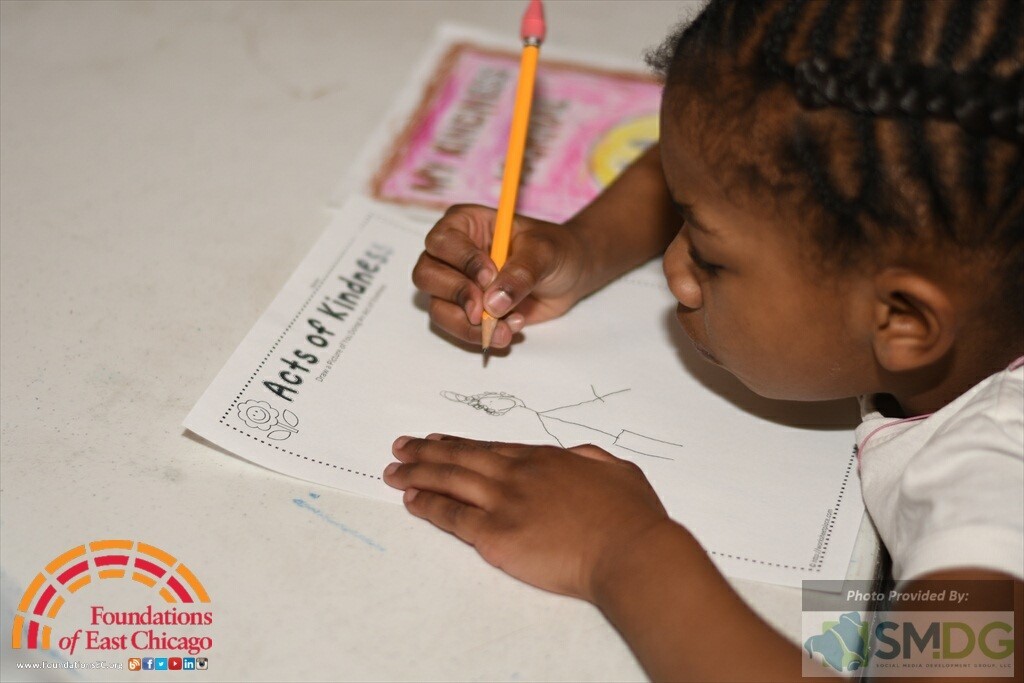 In the journals, they could write about a kind thing they did, write a poem about it, or draw a picture. The project was meant to empower the children, giving them the confidence that they have the ability to change their world by choosing to be kind. In this way, they can "raise up peace" in their lives as they grow into young adults.
Leon Kendrick Youth Voices United is a nonprofit organization and is open to children ages 6 – 18. It is held at the East Chicago Visual and Performing Arts Academy, in the restored Carnegie Library building. The library itself, having been raised up from an abandoned, boarded up building, provides children with a safe and fun environment, and in its restoration promotes "raising up peace."
For more information on LKYVU, visit www.FoundationsEC.org.